Tested in accordance with AC 193, AC 106, AC 233, AC 257 criteria
Aerosmith®'s Concrete Screws are designed to meet the demands of most medium to light duty applications. The screws are hardened and come with a blue environmental coating which allows them to be used in dry interior applications and some exterior applications. The product can be used in concrete, block and brick and manufactured with either a hex washer head or phillips head. Just pre-drill a hole using a proper size concrete drill bit and run anchor into pre-drill hole. Each box of screws contains one drill bit.
Metal door frames
Window installations
Shutters
Joint flashings
Electrical boxes
Light fixtures
Signage
Electrical junction boxes
Conduit clips to masonry.
Wood headers/furring strips to masonry
HVAC straps to masonry
Plywood to masonry
Exterior insulation to masonry
Available in both slotted hex head and phillips flat head
No hole spotting required
Product cuts its own threads into masonry
Coating reduces corrosion
Can be used in light to medium duty applications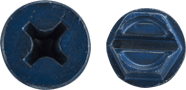 Anchor component materials:
Body- Heat treated Carbon Steel, Coating- Environmental (Blue)
Installation Instructions: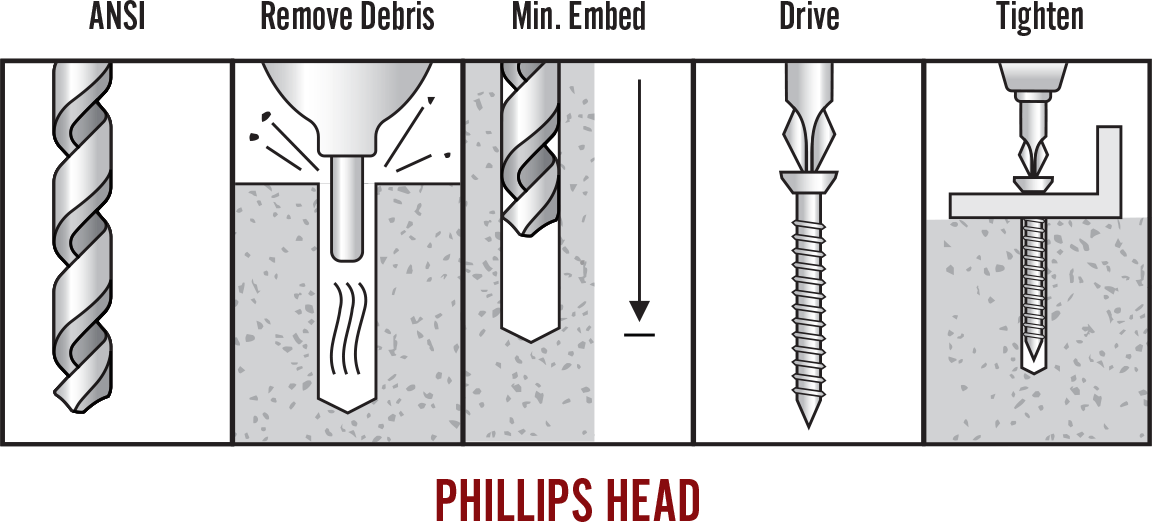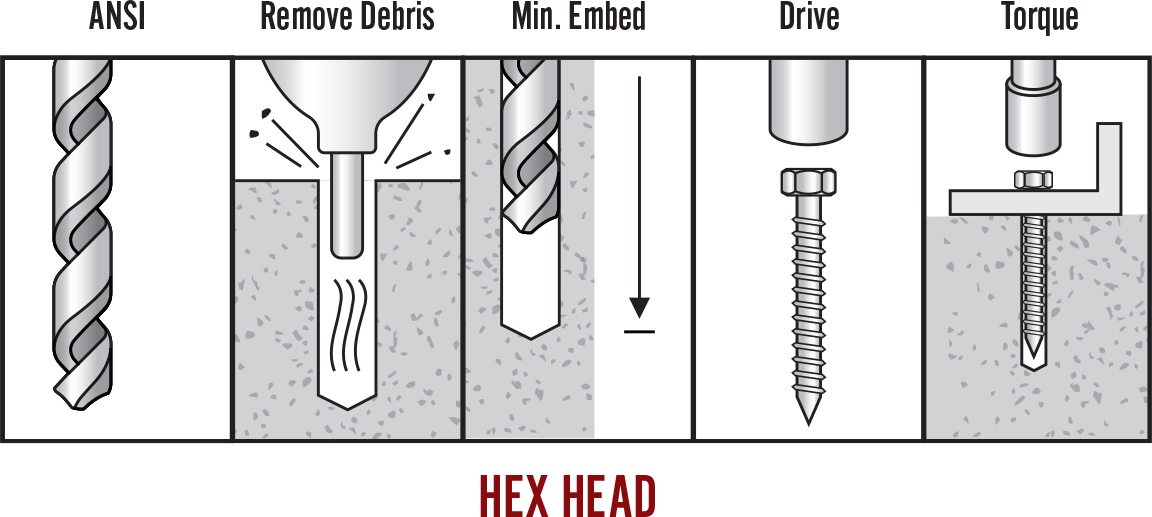 Aerosmith® Concrete Screws
| Part ID | Description | Overall Length | Diameter | Min. Embed | Drill Bit | Box Qty. | Carton Qty. |
| --- | --- | --- | --- | --- | --- | --- | --- |
*This size is less than required minimum standard anchor length for strength design.